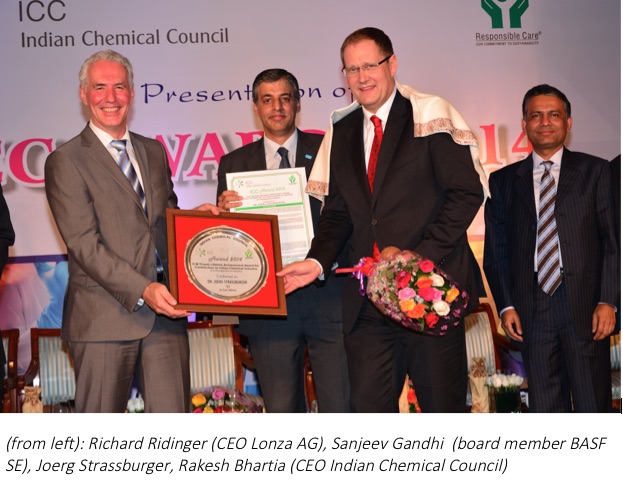 On 30.9.2015 Richard Ridinger, CEO of Lonza handed over the D. M. Trivedi Lifetime Achievement Award for Contribution to Indian Chemical Industry to Dr. Joerg Strassburger, CEO of Go East Advisors, Gau-Algesheim.
It is the first time in the history of the Indian Chemical Council that this award was given to a foreign national.
With this award the Indian Chemical Council acknowledges outstanding contributions to the development of the Indian Chemical Industry.
"It is a special honor, especially as first foreigner, to be selected and be receiving this award. ", said Dr. Strassburger.
The award was handed over in a Gala event in which more than 200 representatives of the Indian and International Chemcial Industry were present. Besides Mr. Richard Ridinger also for example Sanjeev Ghandi, Member of the Management Board of BASF participated.