How "Make in India" Can Happen …
… was the theme of the presentation held in March 2015 by Dr Joerg Strassburger at "The Eighth Annual India Chemical Industry Outlook Conference" in Mumbai, India, adressing a group of highly professional experts of the international chemical industrie. He spoke about the requirements to be fulfilled, to let the India chemical market rank second  in Asia within ten years.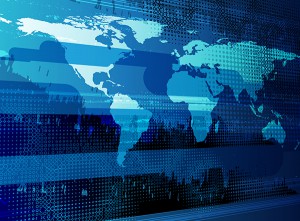 "India is today the 4th biggest chemical market in Asia but still stays largely behind its potential. Especially in the last 5 years India was not able to benefit from the shift of chemical markets to Asia."
Besides the lack of infrastructure, the problems with land availability and the complex bureaucratic processes, many downstream investments can simply not be realised in India, because the adequate feedstock is missing, says Dr Strassburger. In addition the chemical industry also has other specific requirements, which have not yet been sufficiently addressed, he says.
India's potential: to become Asia's second biggest chemical market
"Due to the problems and deficiencies India failed to attract significant foreign investments in the chemical sector. Big multinational chemical companies did not invest adequately compared to what they invest in other Asian countries.
Now with the change in government, the focus on "Make in India" and the willingness to transform India the picture could change. If the government is really able to change the frame conditions and make investors believe that they are welcome and they get help when needed, India has the potential to become the second biggest chemical market in Asia within the next 10 years.
The presentation outlines what points need to be focussed in order to make India more attractive for investors in the chemical sector and what additional FDI could be attracted from the large SME sector in Europe if its specific requirements could be addressed."
Download the complete presentation as pdf.